4 Types of Access Control Systems in Gated Communities
nimbio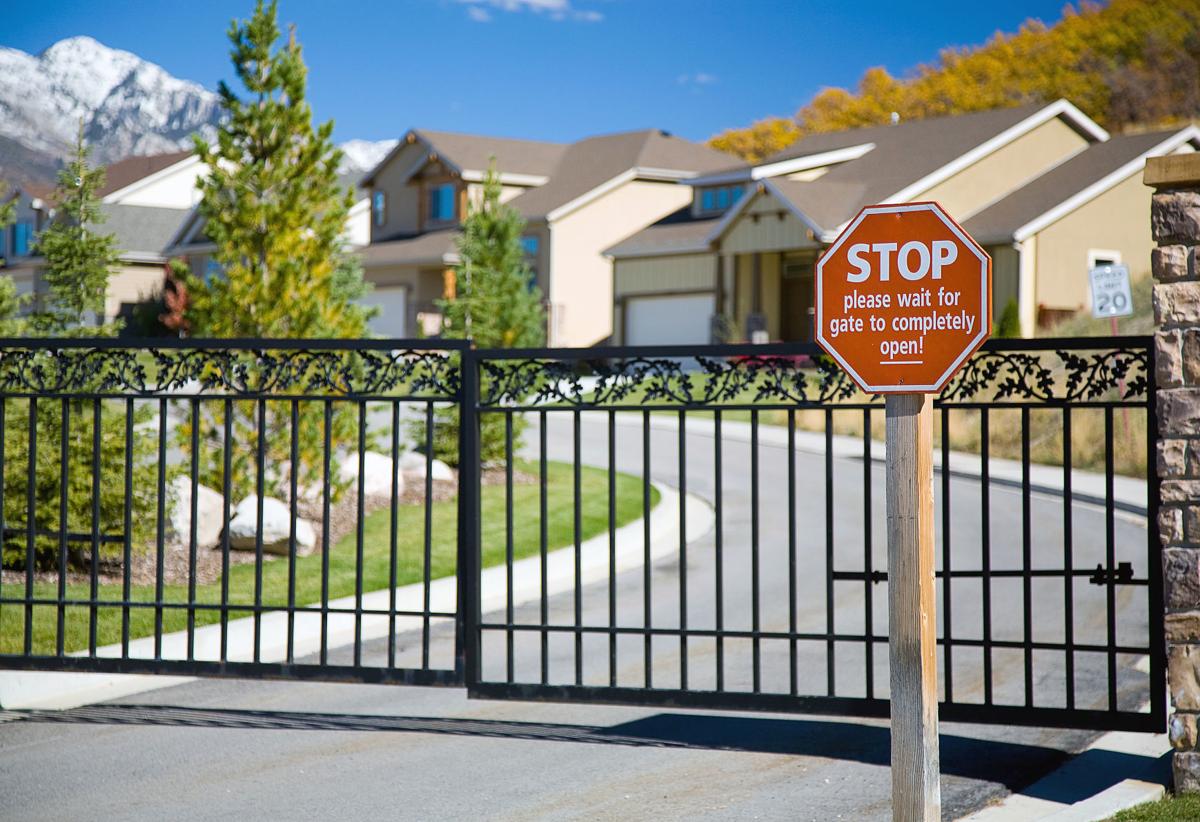 Gated communities are turning out to be among the safest places to live in most states in America. It is because of the high-security features found within a gated community compared to non-gated estates. In gated communities, residents of the community have a controlled access point. With the controlled access to the community, it is more difficult for potential security risks to enter.
In addition to improved security, gated community residents enjoy the presence of social amenities. You don't have to worry about finding a gym club or a swimming pool when living in modern gated communities. These social amenities are likely to be available in these communities. These amenities foster group activities, which are vital in promoting social culture in our societies. Below is a detailed discussion on the various types of access control systems present in a gated community.
1. Intercom Systems
An intercom is an intercommunication device that acts as a door phone to communicate within a building. Intercom systems support two-way communication between individuals, typically a resident and their visitors. The intercom device has circuitry that allows the transmission of audio and video signals between two communicating parties.
Homeowners are investing in intercom systems to control who enters their premises. It is a modern approach to improving security measures. Most systems come with an easy to use application that you can install on your smartphone.
Intercom system comes with the following features:
Video Calling – You can see who is at the gate before letting them in.
Voice controls – You can speak over the phone for the gate to open and allow your guest entry.
Property managers can add or remove residents accessing the property by issuing or withdrawing virtual keys and access PINs.
Property managers can also use the system to update the tenants' directory.
2. Doorking Control Systems
Doorking control systems offer customizable access solutions to American homeowners and property managers looking to control community access. Unlike other control systems, Doorking accommodates a wide range of access devices.
The system offers:
An automated gate system that will control the number of vehicles and people entering the community.
Controlled access to apartment complexes and gated homes.
Doorking control system is available in different types:
Multi-door access controllers
Telephone entrance controls for large, medium-sized, and small communities
Vehicle barrier gates, traffic spikes, and signage for controlling vehicle traffic within the community
Magnetic locks
Gate operators
Key switches for your doors
Gate and door card readers
3. Liftmaster Control Systems
Liftmaster control solution gives you full control of the number and type of people and vehicles accessing your community. The control systems are ideal for a gated community, as well as an apartment or condo.
Liftmaster control systems come in different options that allow property managers and owners to manage their access points.
Battery backup systems that ensure your security control plans are effective even in the absence of electricity
Gate safety solutions- It ensures that your residents enjoy full protection from intruders and keeps your gate in the whole operation. It comes with a fully integrated gate operator devices.
myQ business Option- This is a cloud-based access managing system suitable for property managers in controlled communities and commercial facilities.
4. Nimbio Control System
Nimbio is a smartphone enabled access control system offering complete control access to gated communities, homes, and apartments. It transforms any electronic gate to a smart gate, making it possible to control access to a gated community with any smartphone. It also provides keyless, contact-free entry for your electronic gate.
With this type of access control system, security is ensured by elliptic curve cryptography. Nimbio does not replace the present gate functionality but adds additional capabilities. This means that after you install the Nimbio box, your existing entry mechanisms (clickers, fobs, etc.) will continue to function as expected.
Advantages of Using Nimbio
You can use it remotely. It operates over the internet via the Nimbio app, and thus you can control guest access to your home from any location.
No internet is required. You do not have to worry if a gate has Wi-Fi or Ethernet access. Every Nimbio device contains a cellular modem that provides a stable internet connection.
The Nimbio control system continues to operate even if he call box is damaged. As long as the gate operator remains undamaged, it will function as usual.
It enables creating an unlimited number of keys and allows you to share keys with family members or friends.
Communities do not have to incur an extra cost of installing a new gate to use Nimbio. You can place the Nimbio system on top of your current gate solution. All the other existing systems continue to function normally.